Father's Day & Summer Solstice Weekend To Do List
Posted by Eleanor Cippel on Tuesday, June 16, 2020 at 10:00 PM
By Eleanor Cippel / June 16, 2020
Comment
Each week we bring you the Great Life RE Weekend To Do List. We don't want to stop now! As our counties and state start opening back up many are still staying home and being cautious. Step by step we will get back to "normal," but while we wait, we want to bring you plenty of great things to do. It's easy to go stir-crazy at home, but thankfully there are a lot of ways to stay active and safe while you're practicing social distancing.
So let's try another week of the Great Life RE Weekend To Do List: Social Distancing Edition!
When: Sunday, June 21st at 6pm
Where: Seven Islands State Birding Park / 2809 Kelly Ln, Kodak
*Pre-registration is required for this program*

https://tnstateparks.com/parks/event_details/Seven-Islands/#/?event=fathers-day-picnic-and-twilight-hike-june-21

Join your dad and/or family for a hike out to a shady lawn where you will set out picnic blankets and enjoy dinner in a beautiful setting. Ranger Clare will share some fun facts about some of the critters at Seven Islands and their dads. You will play a game to see how well we know our dads and watch the sun set as you hike back to the parking area.

Please bring your own picnic blanket, food, and non-alcoholic beverages. The hike will be approximately 2.5 miles total on easy terrain during the evening, so pack light.

For health and safety reasons, they are limiting this event to 9 families. They also ask that you bring a mask for times that you are unable to social distance.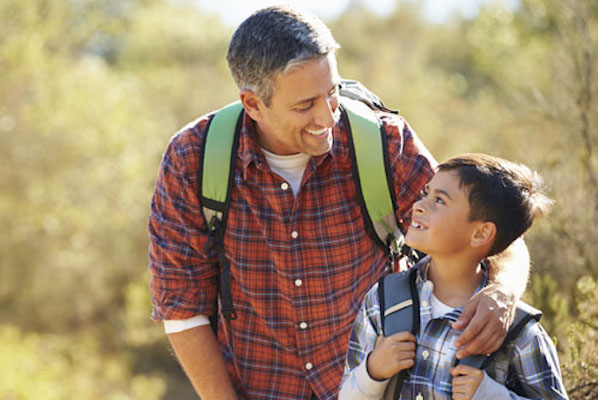 When: Fridays, Mondays, and Wednesdays 9am-2pm
Where: Rocky Park Farm / 880 Riverview Drive, Friendsville


Your fresh produce is waiting at Rocky Park Farmstand on Mondays, Wednesdays, and Fridays!
Not only can you purchase the fresh, natural foods that are good for your family, you can also see working aquaponics & hydroponics greenhouses in action!
Many of the items can be harvested while you are there. The current harvest includes: Onions, Beets, Radishes, Asparagus, Swiss Chard, Turnips, Lavender bouquets, Chives, Thyme, Rosemary, Oregano, Carrots, Broccoli, and Peaches (in the coming weeks). You can also have your items waiting for you by calling
(865)250-3475 before you visit.
The staff will be observing social distancing recommendations so they ask that you please respect their space while you are at the farm.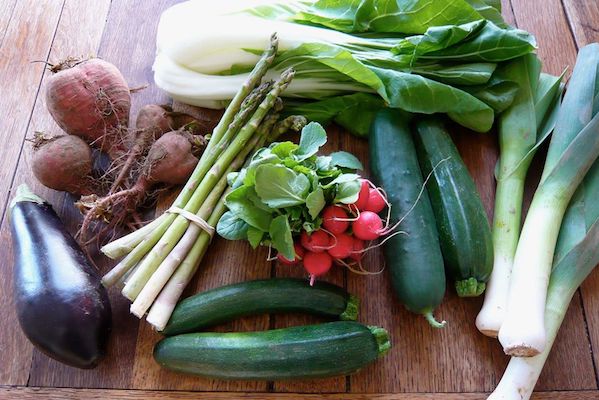 Photo Courtesy of Rocky Park Farm Facebook Page
When: Saturday, June 20th at 10:30am-12pm
Where: Printshop Beer Co. / 1532 Island Home Ave. Knoxville
Join Explore Knox Saturdays at 10:30 for their weekly ride through different Knoxville neighborhoods as they explore our city via bike. Although distances and routes vary, most rides last for 60-75 minutes (4-8 miles) and potentially include a stop at various landmarks, sites of interest, and even other breweries!

These slow-paced rides are suitable for all riders, from beginners to experienced cyclists. Bikes are available for rent at the Pace Bike Share stations next to Alliance and South Coast Pizza. Please note that rides will be cancelled in the event of inclement weather to ensure the safety and comfort of all participants.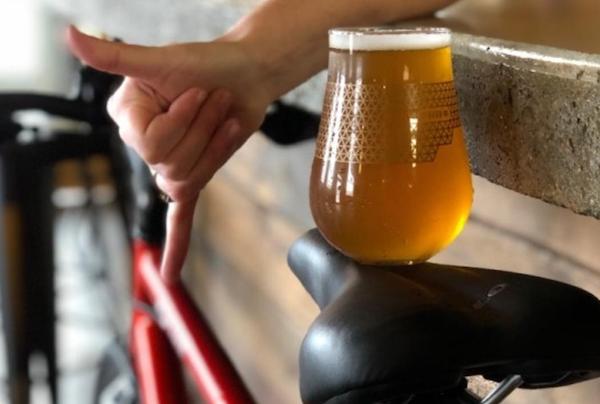 Photo Courtesy of Printshop Beer Co Facebook Page
Known as the Earley House, this beautiful 1909 home has been completely renovated to maintain all of it's original character while adding stunning modern touches. The home boasts a large covered front porch perfect for coffee or cocktails, an open floor plan (so rare in historic homes) new kitchen with plenty of work and storage space, an exposed brick fireplace (non-working) as the focal point of the dining and living rooms, main level master bedroom with en-suite bath and walk in closet, and a main level laundry room. Original staircase leads to the 2nd level bedrooms and bath. Finishes throughout accentuating period charm with new electrical, plumbing, kitchen, baths, roof and far too many updates to list. All on a large level yard in an area of historic homes in Downtown Lenoir City.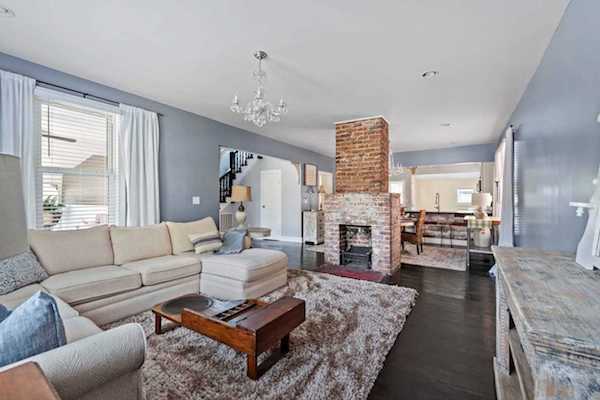 When: Saturday, June 20th at 10am-6pm
Where: Smart Toys & Books / 9700 Kingston Pike Suite 12, Knoxville
Experience a STEAM activity and make handmade Father's Day cards at Smart Toys & Books. They will have pods set up in both party rooms spaced apart and a host or two will make sure everyone is flowing through safely. This event is FREE to attend and they will run it all day while supplies last. Also, if you attend the event you will get 10% off of one Summer Camp/iCamps. They do urge you and your children to wear masks while attending for the safety of other guests and employees, and they will have hand sanitizer available throughout the store.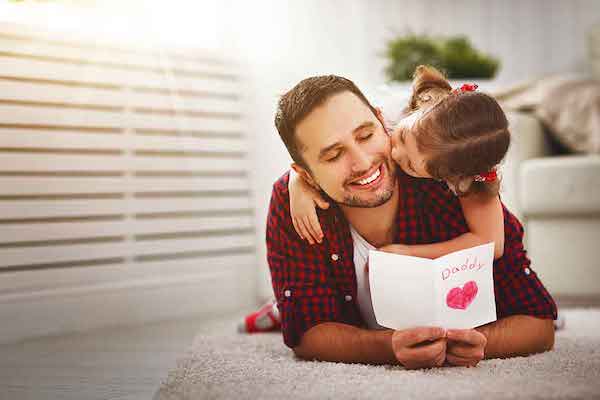 When: Friday, June 19th at 3pm
Where: Fort Loudoun State Historic Area / 338 Fort Loudoun Rd. Vonore
Curious to see if you can handle the life of a British soldier? Join Seasonal Ranger Eric Collins for a day of living history at Fort Loudoun. Grab your canteen and head to the Grand Barracks for a 30 minute program to talk about life as a British Soldier on the frontier during the French and Indian War. A musket demonstration will also be provided for attendees who are not opposed to loud noises. Visitors are welcome to stay afterwards for additional information. TN Parks is following Socially Distancing Guidelines and ask vistors follow all rules and regulations found here.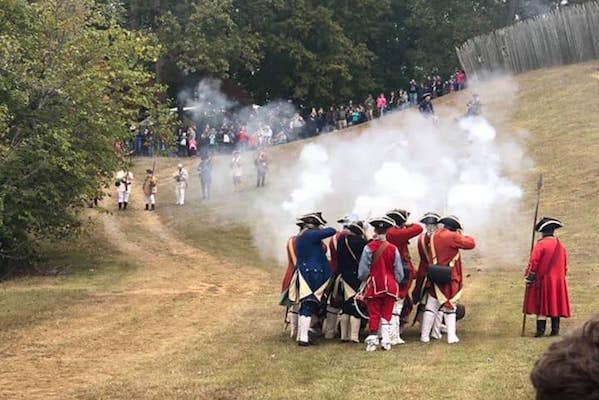 Photo Courtesy of Fort Loudoun State Historic Area Facebook Page
Have a great weekend! Let us know if you give something on our list a try!