Weekend To Do List - Socially Distant Edition
Posted by Eleanor Cippel on Wednesday, August 19, 2020 at 8:55 AM
By Eleanor Cippel / August 19, 2020
Comment
Each week we bring you the Great Life RE Weekend To Do List. We don't want to stop now! As we tread these dangerous waters many people are still staying home or social distancing and being cautious. While we wait for things to get better, we want to bring you plenty of great things to do. It's easy to go stir-crazy at home, but thankfully there are a lot of ways to stay active and safe while you're practicing social distancing.
So let's try another week of the Great Life RE Weekend To Do List: Social Distancing Edition!
When: Saturday, August 22nd, 7am-12pm
Where: Ijams Nature Center / 2915 Island Home Ave. Knoxville

Celebrate a day of all things wings on Saturday, Aug. 22, from 7A-Noon at the 2020 version of Ijams' traditional Hummingbird Festival! With physical distancing, small groups, staggered entrances, outside actvities and more, it's fun for all ages!

You'll get a behind-the scenes look at how scientists capture ruby-throated hummingbirds and other birds, how they are banded, and why banding is important with certified master bander Mark Armstrong!

REMEMBER: Like most birds, hummingbirds are MOST ACTIVE early in the morning, so your best chance of seeing a ruby-throated hummingbird is by signing up for the earliest slots! PREREGISTRATION IS REQUIRED!

You'll also meet Ijams' raptors and other animal staff members, and enjoy community science opportunities, naturalist walks, dip netting, and more! PLUS you'll be able to pick up educational materials families can do with their kids at home! Special thanks to
HomeTrust Bank and Tennessee Wildlife Federation Wildlife Federation for sponsoring this year's events!

Learn more and register at https://bit.ly/3iwA9fP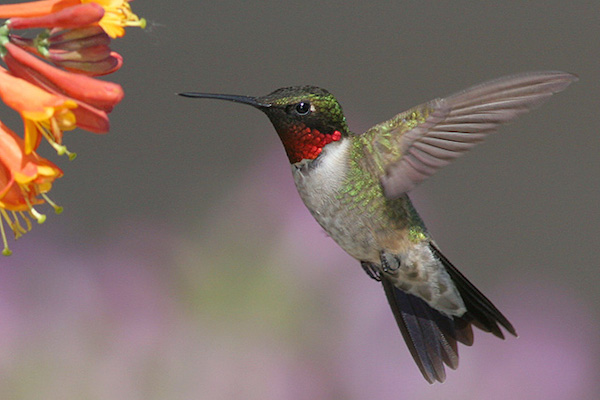 When: Friday, August 21st, 7am-8pm
Where: SoKno Market / 2014 W. Gov. John Sevier Hwy. Knoxville

SoKno Market is back open with new owners and new vendors. You have to check them out with their expansive drink menu including: espresso, cold coffee, coffees, tea, craft sodas, and more. They also serve breakfast, hot dogs, ice cream, and other desserts! They also feature a slew of local vendors.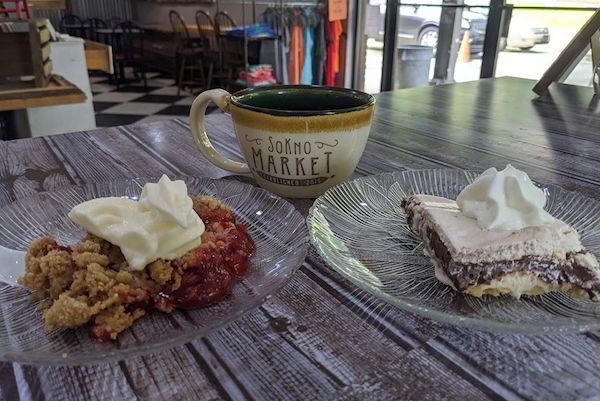 Photo Courtesy of SoKno Market Facebook Page
When: Saturday, August 22nd, 7pm-10:30pm
Where: Navitat Knoxville / 2915 Island Home Ave. Knoxville
Adventure under the stars and twinkling lights! Navitat at Night is back for their first event of 2020. This is your chance to experience this totally unique tree-based adventure park in an entirely new way. Playing in the treetops while under a blanket of stars and twinkling lights is truly unique fun and even romantic.
Space is limited so sign up now at www.navitatknoxville.com or by calling our reservation line at 855-628-4828!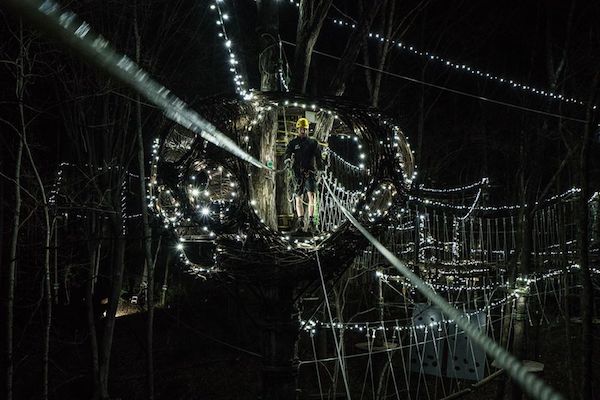 Photo Courtesy of Navitat Knoxville Facebook Page
Listed by: Steve Wax (865) 309-9728
Beautiful 4 bedroom 4 bath home in the gated community of Hidden Springs. This fast developing community sits just around the corner from Deerfield Resort. This home is on two levels with incredible views and large covered decks. It has a master bedroom and guest room/office on the main level. Gas fireplaces up and down for those cool nights. The open floor plan invites everyone to the kitchen and main living area. Kitchen has granite counter tops and tile floors. Main living area has hardwood. Downstairs hosts 2 bedrooms with with another large living area. There are fans in every room. The home also has an oversize attached 28' by 35' two car garage. Furniture and furnishings negotiable as well as a boat slip and lift at the Deerfield Marina.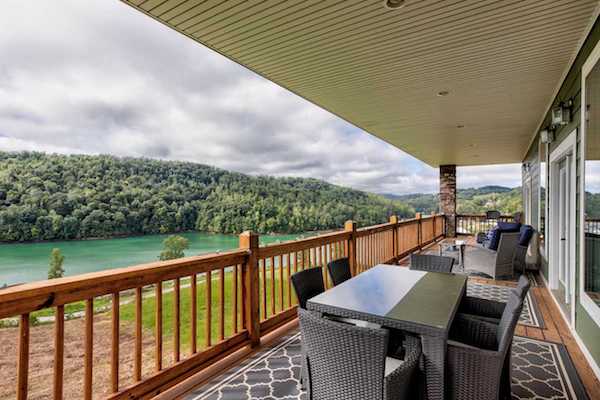 When: Sunday, August 23rd, 6pm-11:59pm
Where: Online with Dogwood Arts
Calling all artists, designers, DIY-ers, and creatives of all ages! Dogwood Arts is launching a Face Mask Design Competition where YOU have the opportunity to create an original "mask-erpiece" that will be produced and sold online by
Prestige Cleaners
!
Get creative and show off your personal style: create a unique mask with paint, markers, crayons, fabric, yarn, old magazines, photographs, or even materials you find in your back yard! Submit an original design by midnight on Sunday, August 23rd for the chance to have your mask design "mask-produced." Entries will be judged and a winner will be selected in an Adult and a Youth category.
Prestige Cleaners
will then produce actual masks influenced by the two winning designs! These masks will be available for purchase online with proceeds benefiting Dogwood Arts. The winning artists will also receive (5) free masks inspired by their unique design!
Visit
https://www.dogwoodarts.com/maskproduced/
to download the mask template and start creating!
Dogwood Arts, presented by
ORNL Federal Credit Union
, is a 501(c)3 organization with a mission to promote and celebrate our region's art, culture, and natural beauty. For more information, visit
www.dogwoodarts.com
or call (865) 637-4561.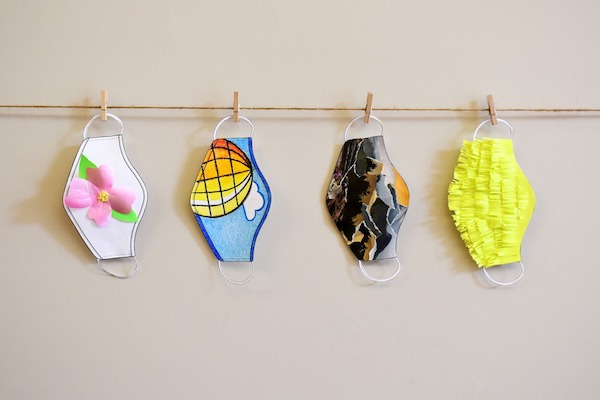 Photo Courtesy of Dogwood Arts Facebook Page
When: Friday, August 21sts, 7pm-9:30pm
Where: Online
The other week we brought you Shakespeare Off The Square at Ijams Nature Center. In case you couldn't make it or just aren't comfortable being out and about just yet you can still enjoy the show. They are hosting a donation-based viewing party on Zoom.
How do you get in?!
1) Donate ANY Amount to TSC. Every penny counts!!
2) Register for the event, include how you made your donation (there is a registration questionnaire for you to complete), and you will be approved in 24-36 hours!

Ways to donate?
PAYPAL: Paypal.me/tennesseestage
VENMO: TennesseeStage

The best part is, you get to watch the show with the director! H. Caitlin Corbitt, the show's co-director, will be available in the chat all night for you to ask questions and hang out with. Here is the schedule for the evening:

7:00 PM- House Opens! Caitlin will be sharing rehearsal photos, talking about the process of putting on a play during a pandemic, and what it was like to create a Shakespeare comedy with only 5 actors!
7:30 PM- Showtime! The show will start at 7:30 pm. You will be able to chat with other patrons and with Caitlin during the show, from the comfort of your own home.

The time runs approximately 105 minutes and that includes one 15-minute intermission (90 run time for the show).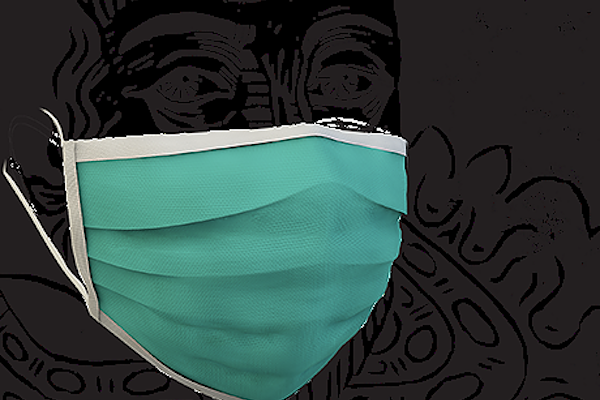 Photo Courtesy of Tennessee Stage Company Facebook Page
Have a great weekend! Let us know if you give something on our list a try!