Weekend To Do List - Socially Distant Edition
Posted by Eleanor Cippel on Wednesday, September 2, 2020 at 8:49 AM
By Eleanor Cippel / September 2, 2020
Comment
We've got a big weekend in store! It's Labor Day Weekend and the Kentucky Derby and we've also welcomed in September. One step closer to Fall and Football Season. We are still being cautious and hoping and praying that COVID goes away SOON! Each week we bring you the Great Life RE Weekend To Do List. We don't want to stop now! While we wait for things to get better, we want to bring you plenty of great things to do. It's easy to go stir-crazy at home, but thankfully there are a lot of ways to stay active and safe while you're practicing social distancing.
So let's try another week of the Great Life RE Weekend To Do List: Social Distancing Edition!
When: Saturday, September 5th, 3pm-7pm
Where: Fieldhouse Social / 2525 University Commons Way, Knoxville
Head to Fieldhouse Social for "Derby Days" and enjoy the Kentucky Derby. Come in your best hat and "derby" attire for your chance to vote for the Best Hat and Best Dressed Categories while enjoying one of the largest TV in the Southeast to view the race. Enjoy drink and food specials during the event. It's time to kick back, enjoy the race, win some prizes, and learn about X-Hunger! They are still following the local guidelines so please practice Social Distancing, and Masks while not eating or drinking.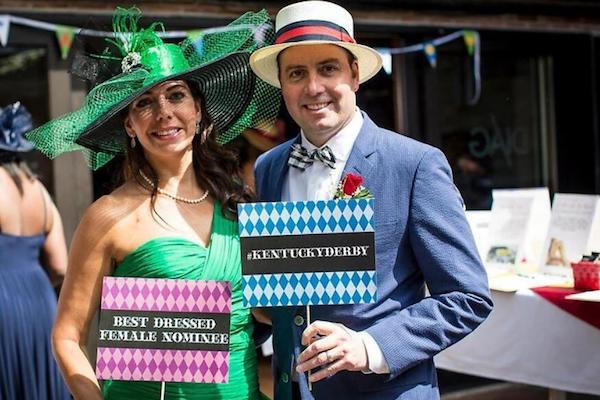 When: Friday, September 4th, 5pm-8pm
Where: Main Street Marketplace Sweetwater / 105 S Main St. Sweetwater
Main Street Marketplace is hosting First Fridays Picnic on Main. There will be jumbo games (Jenga and Connect 4), local shops and eateries open late, vendors at the marketplace with picnic tables for outdoor dining and lots of fun. Please continue social distancing measures with people outside your household.
Low Country Cajun Seafood will be one of the food vendors participating and they will have some of their popular Low Country Cajun dishes Shrimp & Grits, Cajun Sausage Shrimp Pasta, Crab Cake Sliders, Sweet & Sassy Shrimp Tacos and LIMITED SUPPLY of Low Country Boil Shrimp & Crab Legs and some Sweets: Krispy Kreme Bread Pudding with Rum sauce, Pound Cakes, Banana Pudding.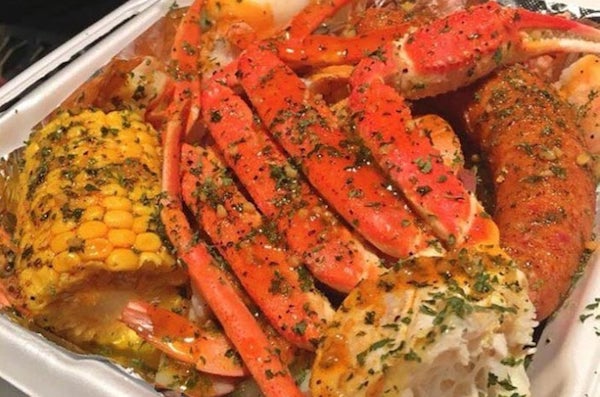 Photo Courtesy of Low Country Cajun Seafood Facebook Page
When: Through October 2nd, 11am-4pm
Where: Women's Basketball Hall of Fame / 700 S Hall of Fame Dr. Knoxville
The Women's Basketball Hall of Fame presents "To Make Our Voices Heard: Tennessee Women's Fight for the Vote", a new traveling exhibition.
The exhibition, created in partnership with the Tennessee State Museum and the Tennessee State Library and Archives, explores the history of the Women's Suffrage Movement, Tennessee's dramatic vote to ratify the 19th Amendment in 1920 and the years that followed.
The exhibition is constructed of multiple dynamic panels, offering guests a touch-free experience of archival images, engaging stories and introductions to the leaders of the fight for and against the cause of Women's Suffrage.
This temporary display is located in the Pat Summitt Rotunda and admission is free to the public.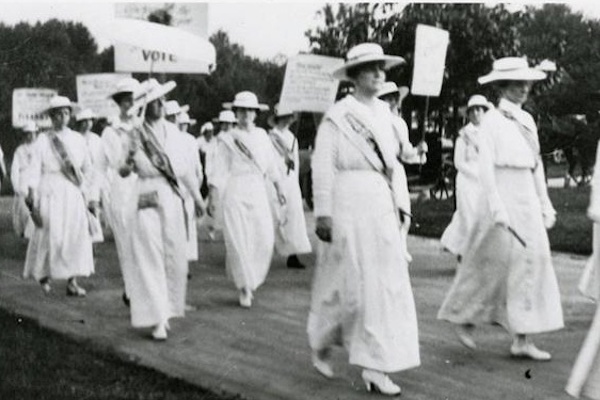 Photo Courtesy of VisitKnoxville.com
Listed by: Lara Gresham (865) 850-9332
This elegant, open-concept, custom-built, modern farmhouse style home has beautiful lake views, high-end finishes, and amenities throughout. Whole house has a perfect blend of elegance, yet warmth, creating a cozy environment with all the luxuries you could ever ask for. Amazing craftsmanship from top to bottom. Recently built in 2018! Twelve-foot double sliding glass doors open up the main living area to the screened-in, outdoor living space and spectacular views of the lake. Perfect for entertaining or just enjoying the peacefulness of nature and taking in the lake views.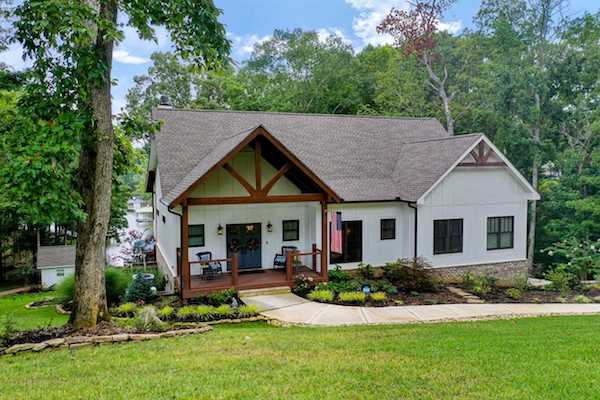 When: Saturday, September 5th, 11am-1pm
Where: The Cutting Edge Classroom / 817 North Herron Rd. Knoxville
Do you enjoy watching Hibachi Chefs work their magic on that griddle in your favorite Japanese Restaurant? Would you like to learn how to prepare your very own hibachi using the freshest ingredients and techniques that will result in a delicious Japanese inspired meal that your entire family can enjoy at home? Then lets get our Hibachi on! The Chef Instructor will walk you and your child through an amazing menu of fried rice, noodles, sweet carrots, shrimp, hibachi vegetables, and beef tenderloin! Best of all you will get to eat what is prepared in class! Price is for one adult and one child.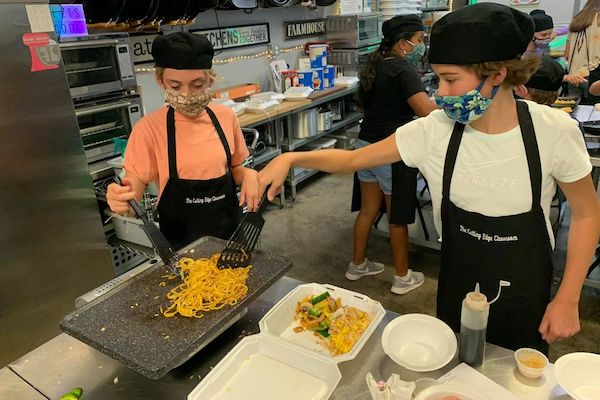 Photo Courtesy of The Cutting Edge Classroom Facebook Page
When: Friday, September 4th, 7:30pm
Where: Smokies Stadium / 3540 Line Dr. Kodak
Get ready for a unique live music experience you'll never forget, the Drive-In Concert Series!
Bring a lawn chair, listen to the sound system or tune in through your car radio and enjoy the music at a safe, responsible distance. Each ticket buys two spaces — one for your car and one dancing — so you can get out, have fun, and stay safe.
This Friday The Dave Matthews Tribute Band will be playing. Many go to their live shows with reservations, high expectations, and the burning question, "Do these guys sound like the real Dave Matthews Band?" Almost always the answer is, "Yes!" With special guests: School of Rock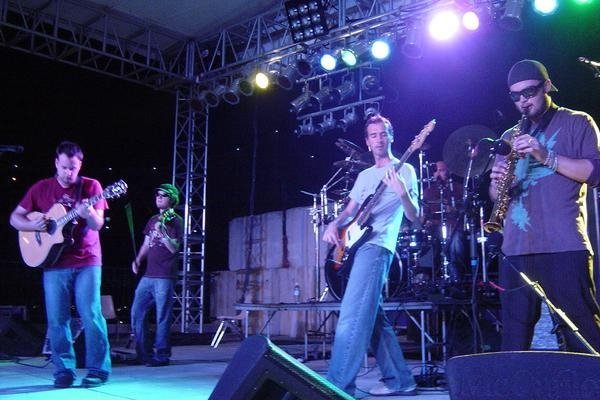 Photo Courtesy of The Dave Matthews Tribute Band Facebook Page
Have a great weekend! Let us know if you give something on our list a try!