Weekend To Do List - Socially Distant Edition
Posted by Lainey Jones on Wednesday, September 23, 2020 at 9:00 AM
By Lainey Jones / September 23, 2020
Comment
We are still being cautious and hoping and praying that COVID goes away SOON! Each week we bring you the Great Life RE Weekend To Do List. We don't want to stop now! While we wait for things to get better, we want to bring you plenty of great things to do. It's easy to go stir-crazy at home, but thankfully there are a lot of ways to stay active and safe while you're practicing social distancing.
So let's try another week of the Great Life RE Weekend To Do List: Social Distancing Edition!
When: Saturday, September 26th, 10am - Sunday, September 27th, 6pm
Where: Starting at 865 Axe Throwing / 5821 Babelay Rd. Knoxvill
Not Your Average Farm Tour is not a run of the mill farm tour but a unique and memorable experience like none other! Axe throwing, alpacas and wine tasting, what more could you ask for?

Enjoy all that beautiful East Tennessee has to offer with three unique farm tours rolled into one amazing experience with a complementary wine glass waiting for you at the end. This is the perfect experience for date night, bachelor/bachelorette parties, friend's day out or just a fun time. Join us Saturday, October 24th or Sunday, October 25th and enjoy this $105 value for only $55! Excited yet? Give us a call at (865)745-2902 now to sign up or read on to learn more.

Your experience will include an instructional introduction followed by 30 minutes of axe throwing at 865 Axe Throwing. Take a short 15 minute drive down the road to Rocking Chair Farm. Here you will tour the farm, meet many different animals, and have the opportunity to interact with alpacas. Another short 15-minute drive brings you to The Winery at Seven Springs Farm. Enjoy a complimentary tasting which can include any 10 of the wines, ciders, juices and wine slushies. You will also receive an amazing charcuterie tray with a variety of meats, cheeses, jelly and pickles to enjoy. Total drive time is under 30 minutes! You will receive a passport at the first stop and get stamps at each venue. Bring the completed passport to the Winery and receive a free Not Your Average Farm Tour wine glass to remind you of your experience.

Most important things to remember – show up at 865 Axe Throwing at your allotted time with closed toe shoes and a valid ID. Not too hard, right?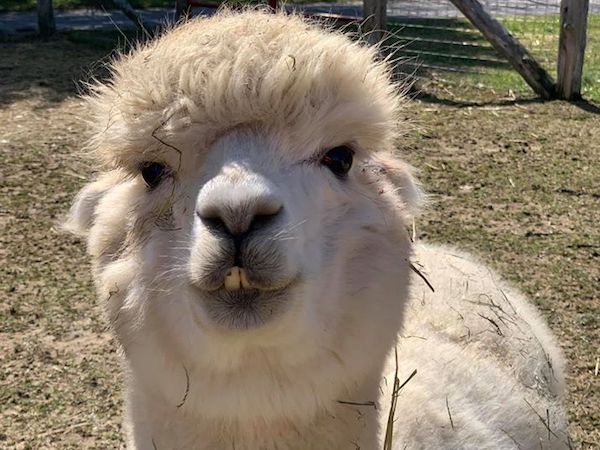 Photo Courtesy of Rocking Chair Farm Facebook Page
When: Saturday, Sept 26th, 5pm-7pm
Where: AR Workshop / 5442 Homberg Drive, Knoxville
Join in for DIY Cookies! Learn the art of Cookie Decorating with guest instructor Terri Meiers, owner of Sweet T's Occasional Cookies. This DIY cookie workshop is a beginner cookie class to learn how to make the perfect cut out cookies and flawless royal icing. With four practice cookies, you will learn the first and most important step toward making beautifully decorated cookies. A take home starter kit is included.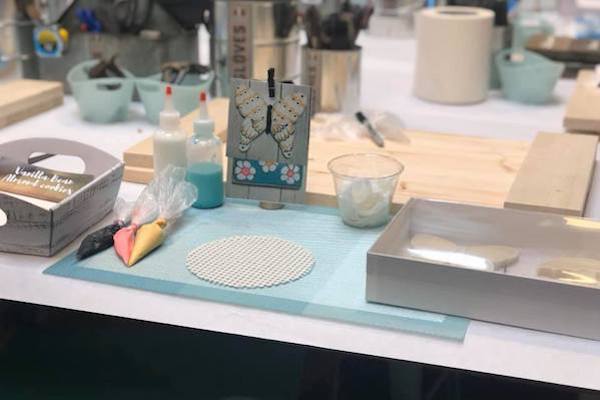 Photo Courtesy of Sweet T's Occasional Cookies Facebook Page
When: Friday, September 25th 3pm - Sunday, September 27th, 4pm
Where: Buckeye Farm / 1201 Old Spears Road, Lenoir City
The Bliss Fest gathering brings together community to drum together, chant together, eat together and most of all, practice all kinds of yoga together morning, noon and night! This year because of our troubling times, they're offering a variety of classes in Yin Yoga, Kundalini Yoga and Meditation, Svaroopa Yoga, Reiki, Silks, Sustainable living and Permaculture--all in nature, all together, on a family farm.
In order to thrive and persevere through these tumultuous times, we need to step away from our day to day and create a new way of living, a new paradigm of peace on earth. Now is the time, to awaken our group consciousness and to pool our energies and intentions to uplift ourselves, our community and our planet.
The number of participants will be limited so register soon!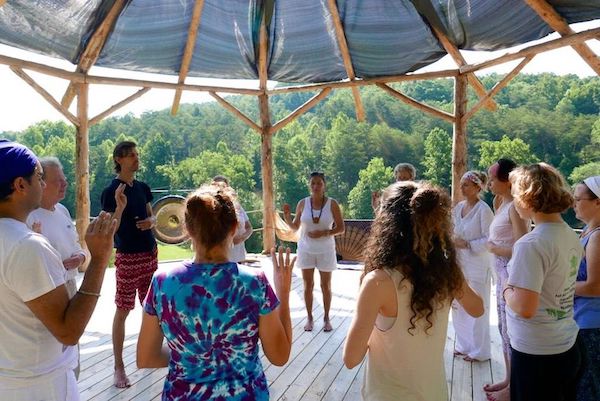 Photo Courtesy of Bliss Yoga Fest Facebook Page
Listed by: Lainey Jones (865) 356-5003 and Eleanor Cippel (865) 712-3656
This 867 square foot home is a brand new construction in an excellent location. Close proximity to Downtown and easy access to the Interstate. This low-maintenance home boasts luxury vinyl flooring and carpet upstairs. There is space for a stackable washer and dryer, open floor plan, and granite counters in the kitchen.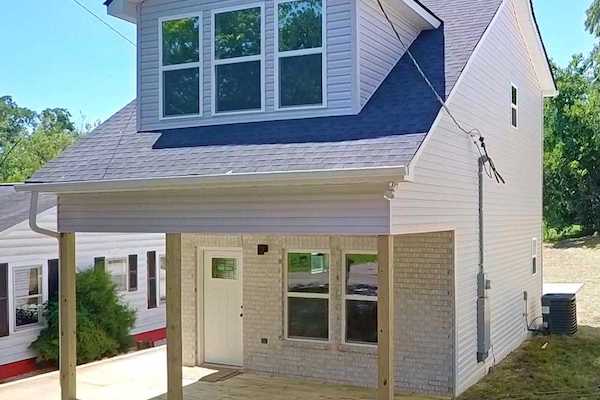 When: Sunday, September 27th, 1pm-3pm
Where: Seven Islands State Birding Park / 2809 Kelly Lane, Kodak
To help scientists understand the monarch migration, they put tracking tags on the monarchs they are able to catch. Kids of all ages are welcome. There will be a 1-2 mile hike through the park to find butterflies and tag as many monarchs as possible. Butterfly nets will be provided, but if you have your own, feel free to bring it. Please note that monarch populations and migration patterns vary. On any day you could see many, few or none. No matter how many you see, we'll learn about why monarchs and other butterflies are fascinating, their importance and how we can help them. Cost $8. Register online.
Proceeds support Tennessee Butterfly Monitoring Network, a research and conservation project of Zoo Knoxville, and Friends of Seven Islands State Birding Park.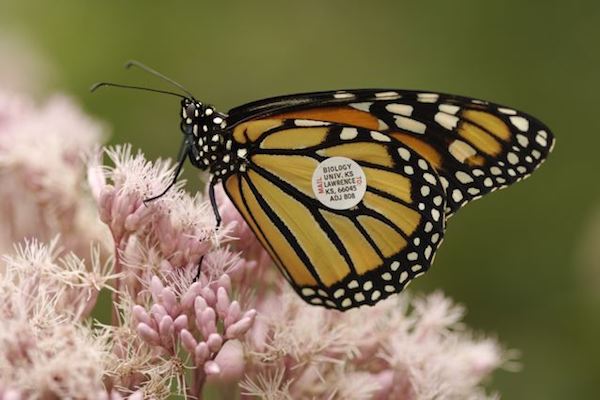 When: Sunday, September 27th, 7:30pm
Where: Brickyard Bar & Grill / 4928 Homberg Drive, Knoxville
Come out Sunday nights for your weekly dose of comedy via Brickyard Open Mic. Hosted by Amanda Kruel and featuring a who's who of Knoxville's best comics! Open mic is held on the back patio for safety and social distancing. *Adult content*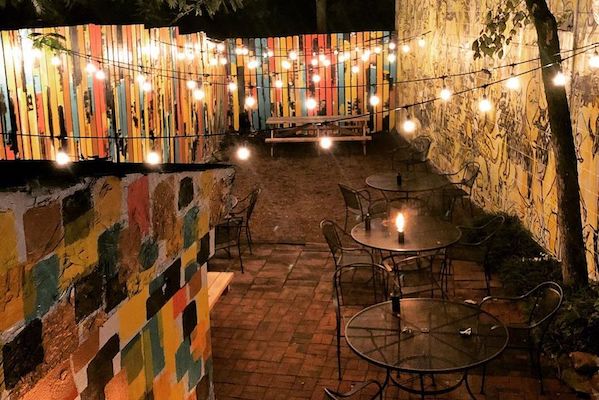 Photo Courtesy of Brickyard Bar and Grill Facebook Page
Have a great weekend! Let us know if you give something on our list a try!