Build Your Dream Home in The Preserve at Lashbrooke
3529 Rankin Ferry Loop
Louisville, TN 37777
MLS: 1189043
Offered At: $239,900
Current Status: SOLD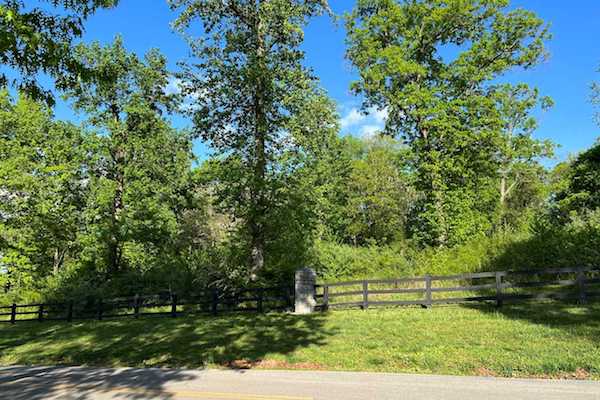 About The Property:
Build your dream home in the Preserve at Lashbrooke!! This lovely lot includes one boat slip & one jet ski slip. HOA membership includes access to the neighborhood clubhouse, pool, tennis courts, marina, picnic area, and playground. The lot lays perfectly for a ranch or basement ranch home as it is level in the front and gently rolls down in the rear. Schedule your showing now! Visit https://www.lashbrooketn.com/home/ for restrictions and additional info on Lashbrooke.
Nearby Eats:
Lakeside Tavern Lakeside Tavern features hand-cut, aged Grand Champion Angus steaks and dockside fresh seafood, grilled to perfection over hardwood coals. Offering gourmet brick oven pizzas, a variety of southern delicacies and pasta specialties. Try one of the nightly features created by their executive chef, as you take in some of the best views on the water. Available access by boat or car. 10911 Concord Park Drive, Knoxville, TN 37922
Cazzy's Corner Grill brings a trend-setting spirit to classic American cuisine. Their warm interior and contemporary environment makes Cazzy's ideal for a special evening out or a comfortable meal with family, friends, and neighbors. Serving Lunch, Dinner, and Brunch. 2099 Thunderhead Rd. Knoxville, TN 37922
The Walnut Kitchen Nestled at the foothills of the Smoky Mountains in Maryville, Tennessee, The Walnut Kitchen is where culinary artistry meets hometown comfort. We exhibit impeccable service through demonstrating values of knowledge, graciousness, efficiency, sustainability, and warm hospitality in our work. By combining a seasonal menu of local produce and an unsurpassed Tennessee dry aged beef selection with the skills of culinary experts and cocktail enthusiasts, The Walnut Kitchen facilitates an unmatched farm-to-table dining experience. 606 High Street, Maryville, TN 37804
Calhoun's Maryville BBQ, steak, ribs, and so much more! This location includes a great outdoor dinning area with a full service bar and outdoor fireplace. 751 Watkins Road, Maryville, TN 37801
Hot Rod 50's Diner
A retro 50's style diner offering great food, great atmosphere, and great service all at a great price.
373 Hannum Street, Alcoa, TN 37701

Recreation:
Louisville is a local and regional destination for many different recreational activities. Novices and seasoned experts will find it easy to navigate the choices to maximize fun, adventure and relaxation.
Louisville Landing Marina has a boat ramp, gas pumps, a restaurant, boat slips, and boat storage. There are numerous other boat ramps in the Town of Louisville, including the ramps at Poland Creek Campground, Louisville Point Park, Lowe's Ferry Silo, Louisville Main Street, and George Creek.
Parks The Town of Louisville has three parks located on the shores of Fort Loudoun Lake.
Biking Louisville Point Park has been a starting point for cyclists for more than 20 years. The park is ideally located for anyone who wants to ride the low-traffic, rural roads of Blount County. Cyclists meet each Friday for a morning ride that has been well attended by riders from surrounding counties.
Fort Loudoun Lake on the Tennessee River at Knoxville, is a popular destination for recreation and is known for great bass fishing, boating and birdwatching.
Team Sports In addition to the many recreational activities Louisville offers, there are also many opportunities to participate or volunteer in youth and adult sports and outdoor activities.
To find out more about Louisville and the Blount County area visit these sites: Blount County, Blount Chamber of Commerce, and Town of Louisville.
Let's Schedule Your Showing Now! Give us a call!
Lainey Jones

(865) 356-5003
| | | |
| --- | --- | --- |
| | | |